Galab 310 is the second most powerful beast in BattleBeasts. It is owned by Thisistheworld. It is part of of the anime: Wind Riders
The Samaxy is the Light beast Of Galab 310. It looks like a galaxy.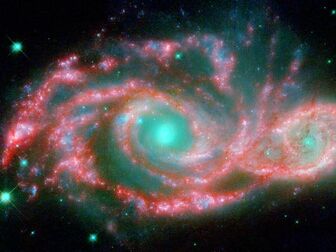 The Galab was found in a Samsung Galaxy Tab. It was created When the touch screen came in contact with Thisistheworld's finger. It is a year and a half old.
Crystal: Fire Fledge
Edit
The crystal is Fire Fledge. It can control fire and create it anytime.
Beast: Galab 310
Edit
Galab 310 is a beast that looks like a tab, But it has got a life and when it comes to life it turns into a 12 foot monster. The monster looks harmless, but It can Destroy anything on order of Thisistheworld.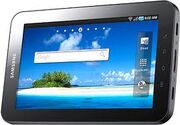 Galaxy hole-Galab makes a black hole and sucks the beast into itself,after 10 seconds he spits them out
Comet rush-Galab sends comets rushing down on the opponents
Asteroid shot-Galab makes everything slo mo and shoots a projectile almost felling the opponent
Star slap-Galab Summons stars which keep slapping the beast till it is ko'ed
Ad blocker interference detected!
Wikia is a free-to-use site that makes money from advertising. We have a modified experience for viewers using ad blockers

Wikia is not accessible if you've made further modifications. Remove the custom ad blocker rule(s) and the page will load as expected.