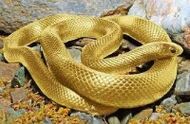 Golden Slicker is a Light Beast owned by Flash1234. It appears in the anime, Wind Riders. The crystal is named Golden Drive.
This was created in a shining aura cave where Flash1234 explored in and found this. He now uses it for battling.
Crystal: Golden Drive
Edit
This crystal holds the power of adding electricity and controlling the amount of water. If it has gained full power, it has the ability to use this crystal's electricity and throw water on other beasts. It has a different look to the normal looking crystal.
The beast is a poisonous golden snake, which the world use to be scared of, because it spreads the poison it has and therefore killing anything in the snakes path.
Golden Destruction
Electric Poison
Sinking Dome
Melting Acid
Ad blocker interference detected!
Wikia is a free-to-use site that makes money from advertising. We have a modified experience for viewers using ad blockers

Wikia is not accessible if you've made further modifications. Remove the custom ad blocker rule(s) and the page will load as expected.